There are so many ways that God speaks to us
This week you will learn the most common ones.
God can use anything or anyone to speak to us, at any time.
Click on the video and keep your spiritual ears open.
To live a transformed life, you need to to recognize God's voice.
Now I want to hear from you
How does God speak to you? Just leave your comments in the box below.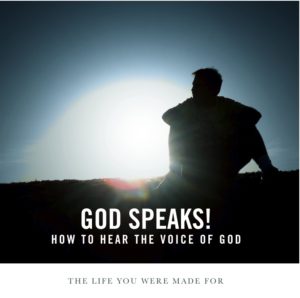 God Speaks! How to hear the voice of God
In this 5 part video series and workbook, you will learn how to recognize and hear God's voice.
It's designed for personal or small group study.
Part 1: God is speaking to you
Part 2: The power of God's presence
Part 3: How God speaks
Part 4: What makes it hard to hear God's voice?
Part 5: How to recognize God's voice
Click here for more information and to order.
Do you or a friend need a healing miracle?
Click here to join me in a video prayer that will release the power of God into your body and mind.